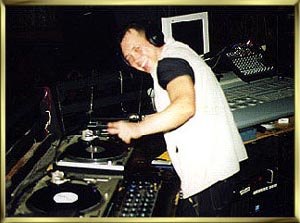 DJ Adilson has packed the ROXY (the largest nightclub in Boston) every Saturday night for over a year, buy the CD and see why the club sells out EVERY NIGHT.
Saturday Night at the ROXY is THE place everyone wants to be and now you can bring that to your home and car stereo by reserving your very own copy of DJ Adilsons lastest CD, consisting of all your favorite songs from Satruday @ the ROXY.
You love the songs you hear at the ROXY, but seldom do you know its name or who wrote it. If you do happen to buy the artist's CD, its usually the only song that is good or its a totally different mix. Adilson's CDs are the mix that you hear at the ROXY on Saturdays and you wont be disappointed.
Each new disk by Adislon is ONLY $20. CDs must be reserved, so that you can be guaranteed a copy. You can do this by emailing Mike at RoxyMikesList@hotmail.com and leave your name and how many CDs you want.
CDs can be picked up at the DJ booth anytime during Saturdays @ the ROXY or Thursday/Friday at the MATRIX.
I NEED A 3 DAY ADVANCE NOTICE FOR PICKING UP CDs